NEWS JAYE OUELLETTE
This painting, Skye, 24" x 24", acrylic on panel, was commissioned for the Brian Mulroney Centre, St. Francis Xavier University, Antigonish, NS
___________________________________________________________________________________________
It was an enormous honour to have my painting Euryal selected for the Artbox Project at the prestigious Basel Art Fair in Switzerland June 2018.
The selected artists had one work displayed on a specially constructed video screen during the fair.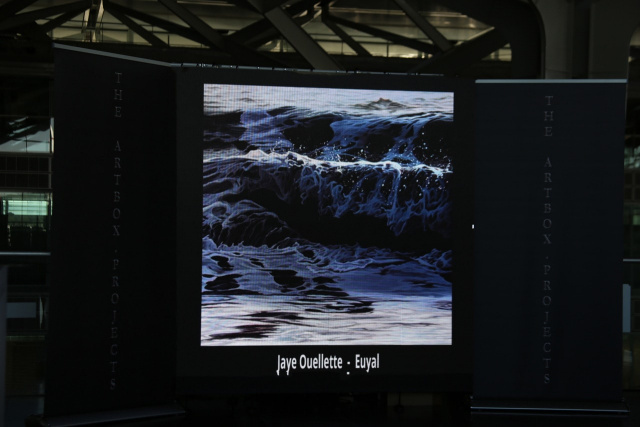 ---
This painting was in the exhibiton 'Terroir: A Nova Scotia Survey' at the Art Gallery of Nova Scotia, Halifax.
June 25, 2016 - January 15, 2017
"This historic exhibition engaged artists across the province by inviting the submission of works in a diversity of artistic mediums, with no demographic or age restrictions. The process will culminate in showcasing contemporary works by the 29 selected artists—acclaimed and emerging—and provide the public with an opportunity to engage with Nova Scotia's rich visual culture." AGNS
Opening Openin Op
Euryal, 36" x 36", acrylic on panel, 2016
Euyral calls out from the ocean. She is captivated and curious about what she sees. Her life was with the ancients until she was caught by the wind and moved to what would be her resting place at that moment when she breaks on the shore. She is unlike no other, not the endless number that came before her or will follow in her wake. She will disappear like a lost love that slips though the sands of time.
Excerpt from an article in At Home magazine 'Off the Wall' by Crystal Murray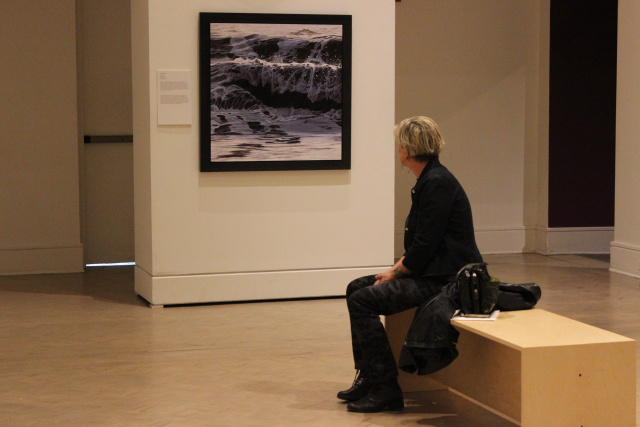 The artist with Euryal at the Art Gallery of Nova Scotia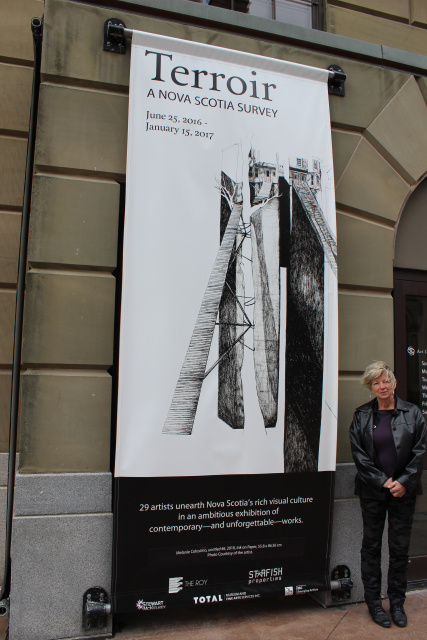 Jaye with the banner for the exhibition outside the Art Gallery of Nova Scotia
Read an insightful article about the 'Terroir' exhibtion by Steven Rhude
---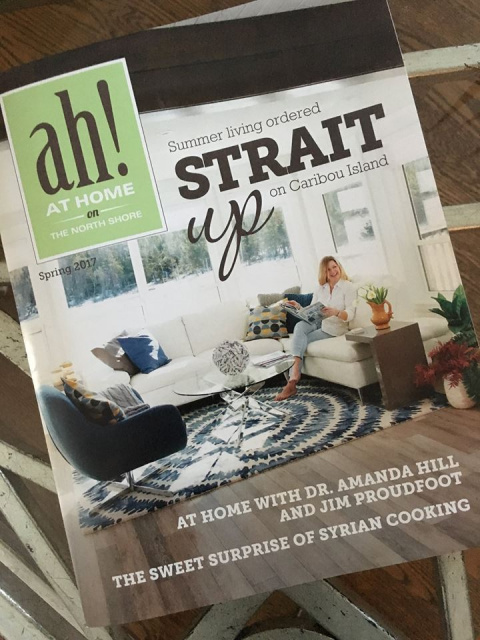 An wonderful article about Jaye in a cool new Nova Scotia magazine.
---
Jaye's painting 'Thelxiope' has been selected for the cover of the Toronto Symphony Orchestra's 'Key' program book for the October-November 2015 Issue. She is one of only 8 Canadian artists and the only Atlantic Canadian artist, to be featured on the program cover for the special 'Music and Art' series.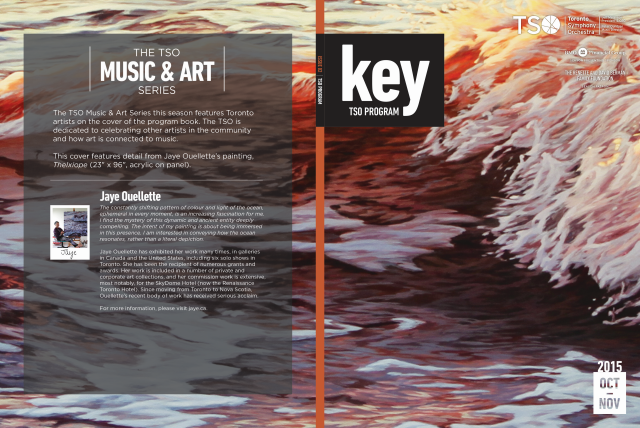 ---
Jaye's painting, Wave20 (middle image) has been selected for the label of Steinhart Distillerie's Maple Vodka.The image on the left is how the bottle looks before you peel the label off to reveal the image of the painting underneath (on the right), a very clever design! The label design was award a gold medal at the PAC (an international packaging consortium) awards gala in Toronto, April 22, 2015 !

---